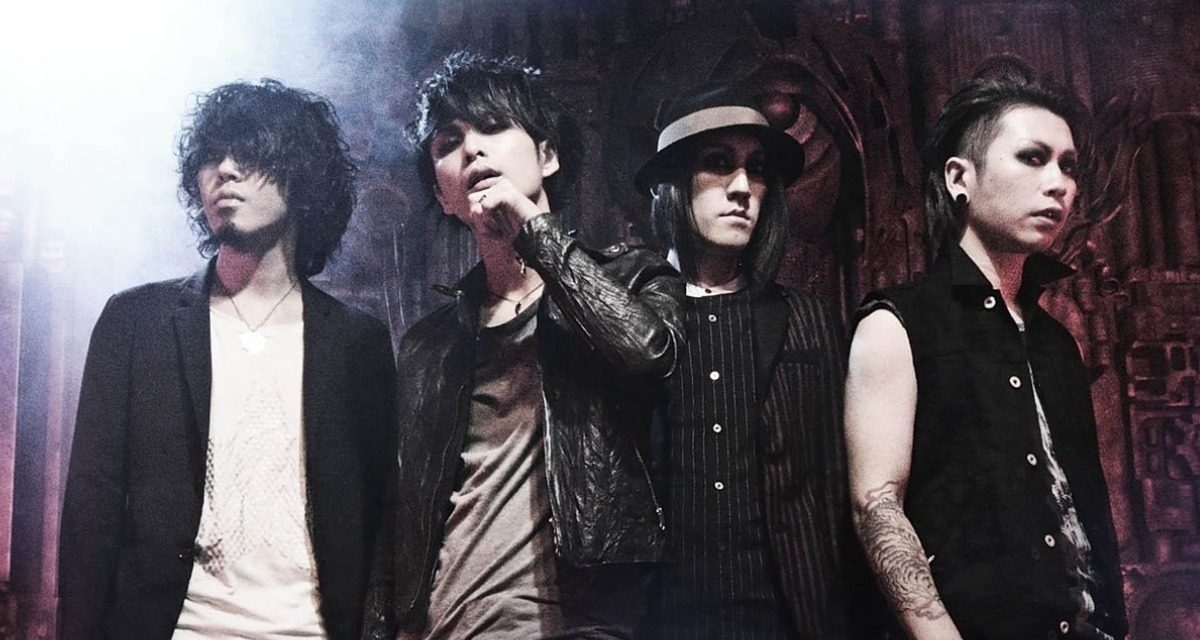 GIRUGAMESH IS BACK!
Arquel Adonis here, first collaborator of NIPPONGAKU.

I have been a musician and sound engineer working on the music-related scene my whole life, so I hope you guys enjoy my music analyses.
Currently I'm engaged in a lot of projects, as vocalist, composer, dj, etc…
Let's dive into the analysis, probably the main reason why you're reading this…


It was 2016, "Period" was played for the last time as a Farewell song for a band with such a devoted fandom around the globe. A bitter goodbye for many fans.
It is well known Ryo was active all this time in his Youtube Channel making covers or even giving support to lynch.
Besides the celebration of MAVERICK DC GROUP's 40th Anniversary, we still don't know the main and real reason for their comeback after this hiatus that we have already processed in the last few years. It might have more layers than we can imagine but there is no doubt that their music speaks by itself and it has a lot to tell.
OK, going into the matter… The square synth is guiding us to a mysterious intro, with a guitar chord background that throws us into a vibe of expectation, something for what we have been waiting for until today!
A guitar riff with a quiet groovy low pitch is giving shape to what will come after the drums halt, they go all out.
The headbanging is uncontrollable with that demonskiller's Doom rhythm. This is garnished with a synth more typical of Spineshank or early 00's industrial influenced nu metal bands.
After a fairly processed snare roll (I'm pretty sure Яyo used electronic drums for the recording) is when the melodic voice shows up with a conventional and non risky chorus.
It may seem that in the melodious aspect they have played it safe since it has been many years without cranking it up a notch and it was time to try to recover with those variations so characteristic of songs like the ones we found in "鵺-chimera-" or "Monster".
Later on is time for Nii's guitar riffs that have that unique japanese music touch, so characteristic in famous bands as Girugamesh.
Satoshi's calm voice is being accompanied by Ryo's mental toms, going back this way to the stanza with guttural voices and exploding after with breakdowns.
In this second part the breakdown also has an interesting progression, making it different from the standard basis commonly used in western metalcore.
This song doesn't disappoint as it also includes a part focused on electronic music with a softie jungle style through a high-pass filter and kick drum in unison, yet another Giru's typical feature, letting us know that choirs is coming up next.
This is the way to keep the spirit and core of a band through time!
In this second round the chorus has a melancholic vibe, without paying attention to the lyrics we can feel their actual need to make this song. The strings in the background of the song elegantly suit those old Girugamesh-ish vibes, making it even more emotional with the final breakdown that leaves you wanting even more.
They could have finished the song with a heavier or slower variation but they chose to keep it balanced with the entire song style, making it this way so homogeneous.
Definitely, this comeback is meaningful for everybody as probably no one was expecting that a band as Girugamesh would come back with so much power and energy as they did with "Engrave".
(Translator: Ania M. AKA Niobe)
GIRUGAMESH
Twitter oficial
Twitter oficial de Яyo
Twitter oficial de Satoshi / Instagram oficial de Satoshi
Twitter oficial de Shuu / Instagram oficial de Shuu
ARQUEL ADONIS
Twitter
Instagram
Youtube